I've been considering offering fully managed hosting for many years. The truth is, as a small boutique website hosting firm, we've always offered more of a one-on-one and personal experience than you're likely to find with a traditional hosting company. Many of the amazing people I've had the pleasure of working with through the years know my kids' names and one has sent me some really delicious homemade candy more than once. In ticket replies, I've been known to discuss website queries alongside wedding plans, support for SSL while congratulating the birth of a new grand-child- and everything in between. Of course, not everyone wants to have that type of relationship with their web hosting provider and that's okay too! Just know that when we work together, I take interest in your business, enjoy hearing from you, and regularly cheer for your ongoing success.
That's great and personal service is one thing, but what is managed hosting and why would you want to pay more for it?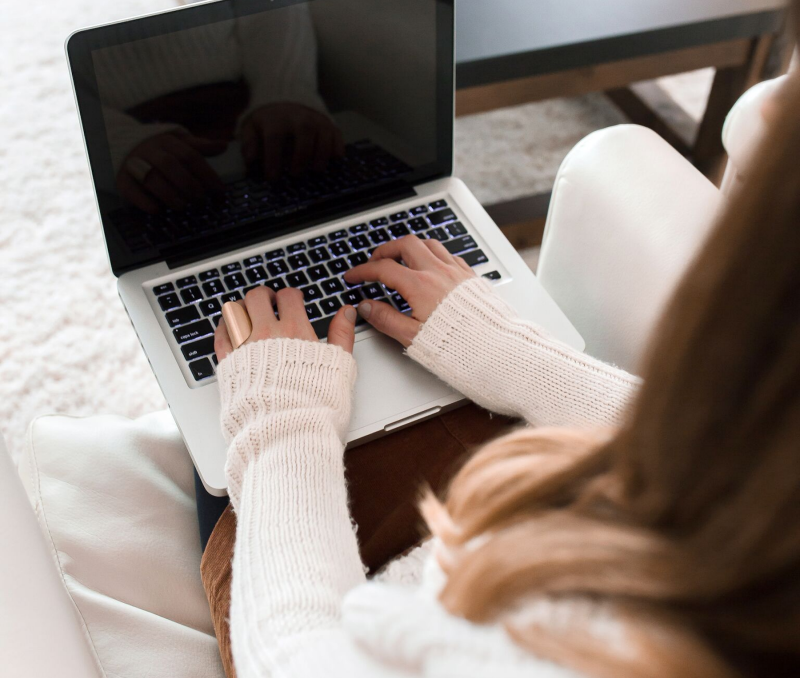 What is Managed Hosting?
When you sign up for managed hosting with a platform like WordPress, you're choosing a more streamlined and effortless website hosting experience. Managed hosting services mean that not only are we managing and supporting the server and infrastructure of your website, but we also plan and conduct regular software maintenance, implement and monitor your website security and activity, run and store regular website backups, and a few other behind the scenes and technical tasks on your behalf. In addition, managed hosting services also mean that our team will assist you to fix a broken or malfunctioning contact form, address theme and/or coding errors, implement and configure your plugins and site modifications, and be generally available to assist with your day to day website maintenance tasks. You won't find that with just any run-of-the-mill hosting company! (I know because I've worked with and beside a good chunk of them through the years…)
Advanced Hosting packages are also still available and we have many clients that have chosen that route for a number of valid reasons. Advanced hosting packages include service and support for the server and infrastructure of your site, full cPanel, hosting, email/webmail support and basic platform setup services. The primary difference between our Managed and Advanced Plan is that with an Advanced Plan, you are responsible for your own site security as well as the installation, setup, maintenance, and updates of software and plugins. Theme issues and error codes are handled by directing contact back to the designer or developer. If you're the DIY type or an advanced user that is comfortable building and maintaining your own website using your chosen platform administration area, advanced hosting might be a good fit for your needs.
Complete Packages: Setup and Theme Customization
This week, we are thrilled to announce the launch our brand new Complete Informational and Complete eCommerce Hosting and Theme Customization Packages. These new packages include full service website set up, theme customization to match your branding, up to 5 SEO-optimized content pages populated with your pre-written content, and up to 5 categories and products created and populated with your details for the eCommerce option. You can also add on product or page content development, or a custom logo design by our sister company, Indigo Ink Creative, to either of these packages for only $199! Our Complete Plans are perfect for new and growing businesses and for any type or size website.
Following setup of your site and customization of your theme, you will have the option to choose from transitioning to an Advanced Hosting Plan starting at $9.99/mo or stay on the Managed Plan for as long as you'd like and have ongoing extended support for your website for only $27/mo.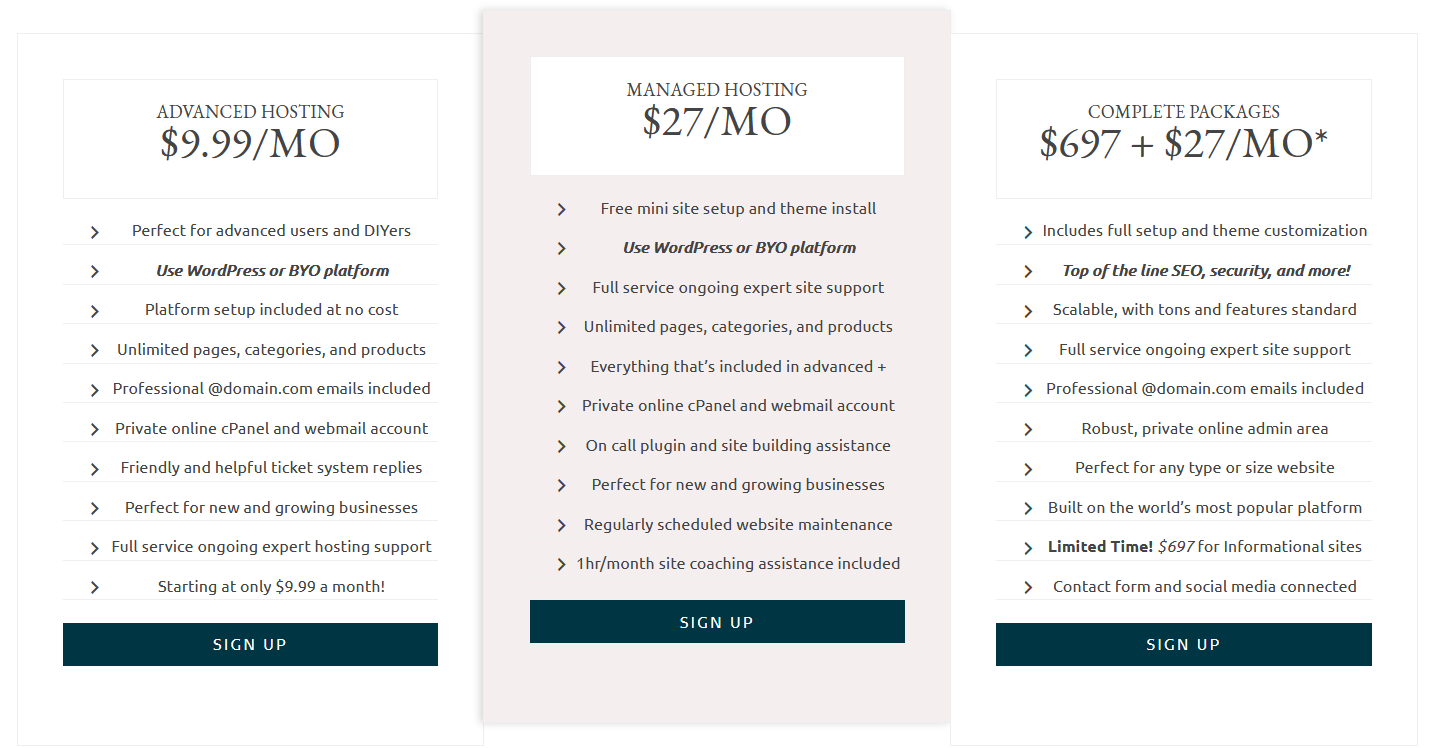 Platform Options
When it comes to website platforms, you have options and the one you choose should be a good fit for your needs now and into the future. Our preferred and suggested platform for the Complete Package options is WordPress- it's the world's most popular website building platform for a reason! WordPress is open-source and free, scalable with tons of great features standard, and has a huge community of support. It comes equipped with a robust, private online admin area and top of the line SEO capabilities. WordPress is regularly updated, always growing with fun and helpful new functionality, and the admin area is user-friendly (once you get the hang of it!). Best of all- it's yours 100% to grow and utilize well into the future. When we setup your WordPress install, we also carefully select and configure multiple important plugins that will keep your site secure and running at its best.
Another popular platform option is our very own Boutique Store Builder, a user-friendly boutique style eCommerce solution that our clients have loved for years. The Boutique Store Builder has different level hosting plans available and lots of great features and functionality for clients who prefer a more streamlined store admin experience. You can read more about this store builder option and see an online demo by visiting the Boutique Store Builder website or sending us a quick message. You may choose the Boutique Store Builder for one of our Complete or Managed Hosting packages for theme assistance and/or extended support as well.
You are also welcome to BYO (bring your own) software or website platform to use with an Advanced or Managed Hosting plan or one of our Complete Packages, just get in touch first so we can confirm compatibility and chat about customization options.
Additional Support Available
While our Managed Hosting plan does include all of the support services listed above, there may be times that you find yourself needing or wanting extended support for your website. We're happy to offer these additional support and maintenance services at the rate of $57/hr or buy in blocks of five or more hours for only $50/hr. See our Hourly Support Services category for details or to purchase.
If you've been thinking about building a website but are unsure where to start or feel overwhelmed with the prospect of taking it on yourself, we'd love to chat with you about the possibility of working together!